Skull Force! Status:
Letters pages are way better than comments. Here at Skull Force Comics, we don't feel like moderating comments or saying something dumb on the Internet that we regret later but have to leave posted in order to maintain the integrity of the comment history. What we do want is your letters. Please address correspondence to Skull Force Comics c/o Archie Fagan at 1022 1/2 W 22nd St. Los Angeles, CA 90007. Please don't come to my house, I'm trusting you people. If you don't want your address printed, please say so. Otherwise, we will include your address with your letter so that you can be little pen pals with your fellow Skull Force Fans.

September 1, 2012: Aloha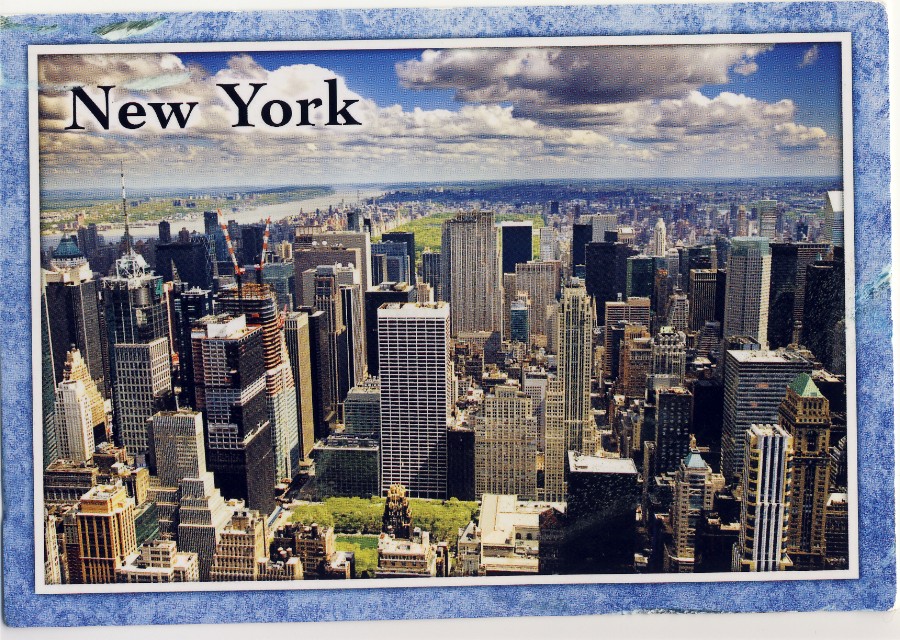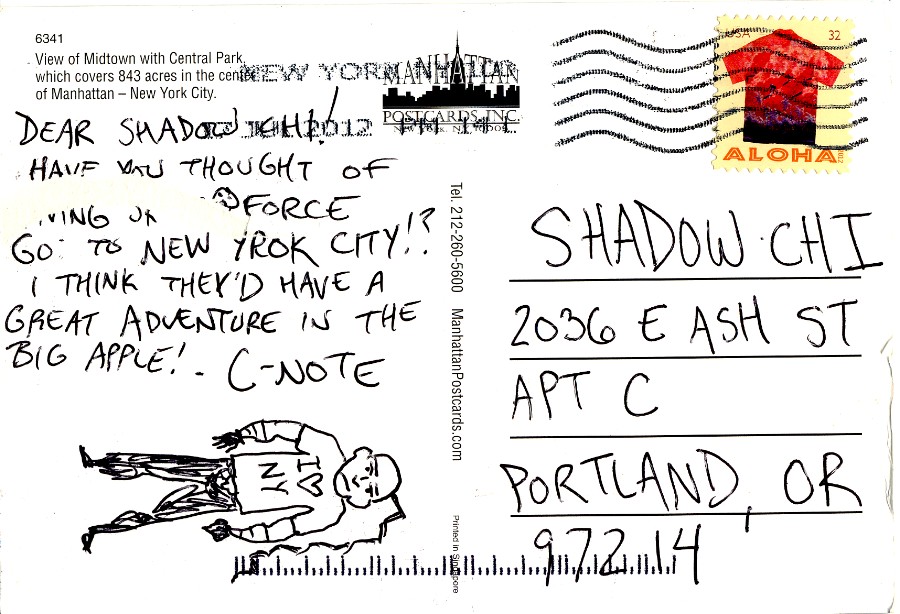 January 28, 2011: Volcano Rock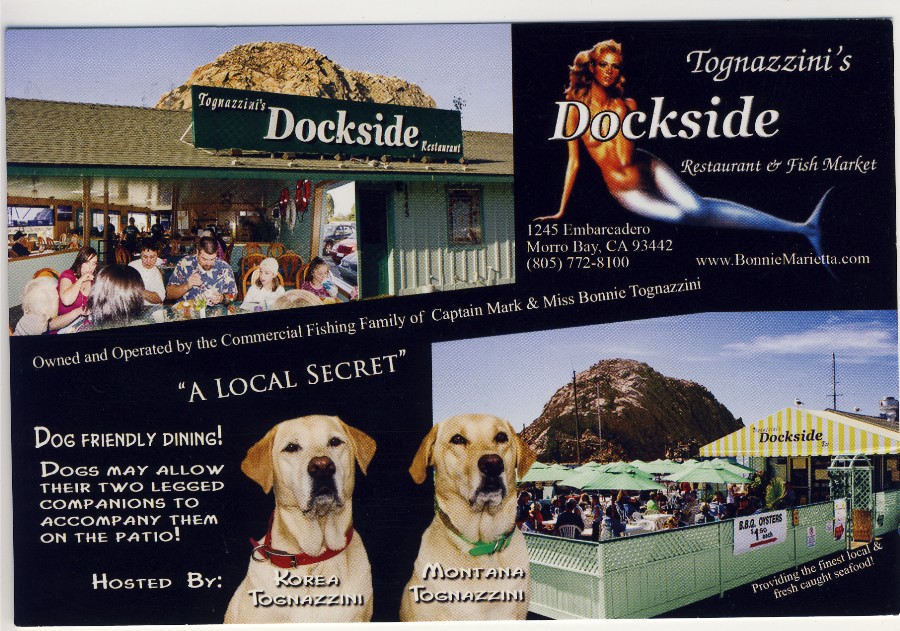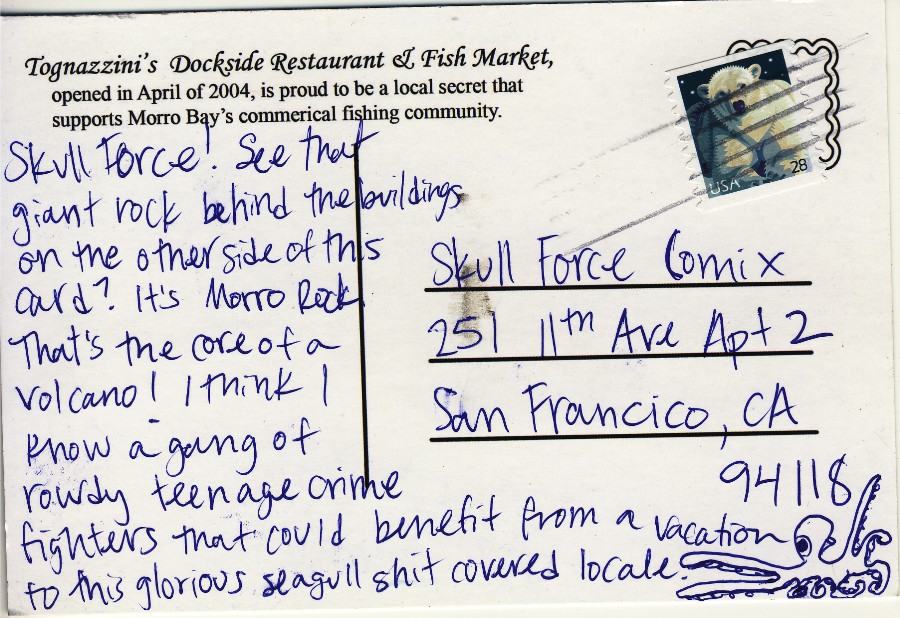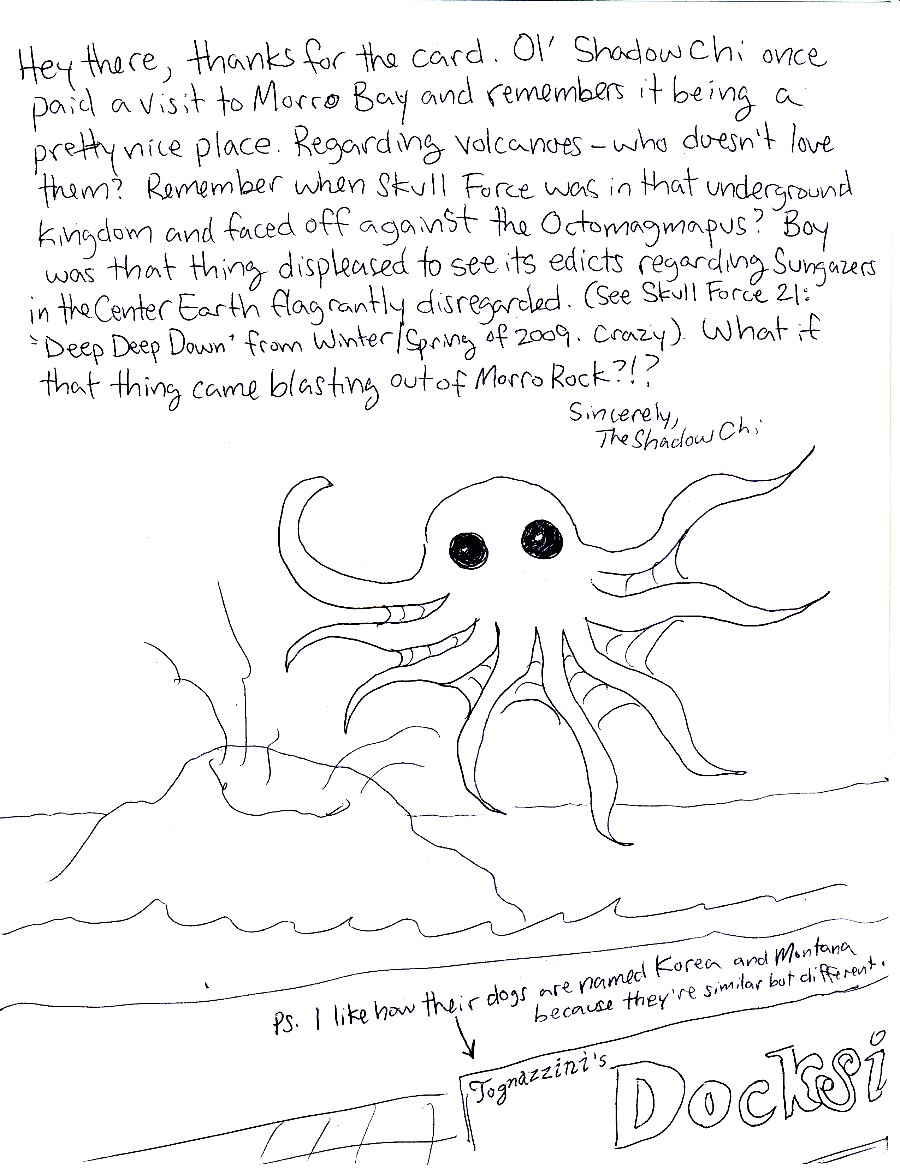 August 31, 2010: Beef and Bones-pickin'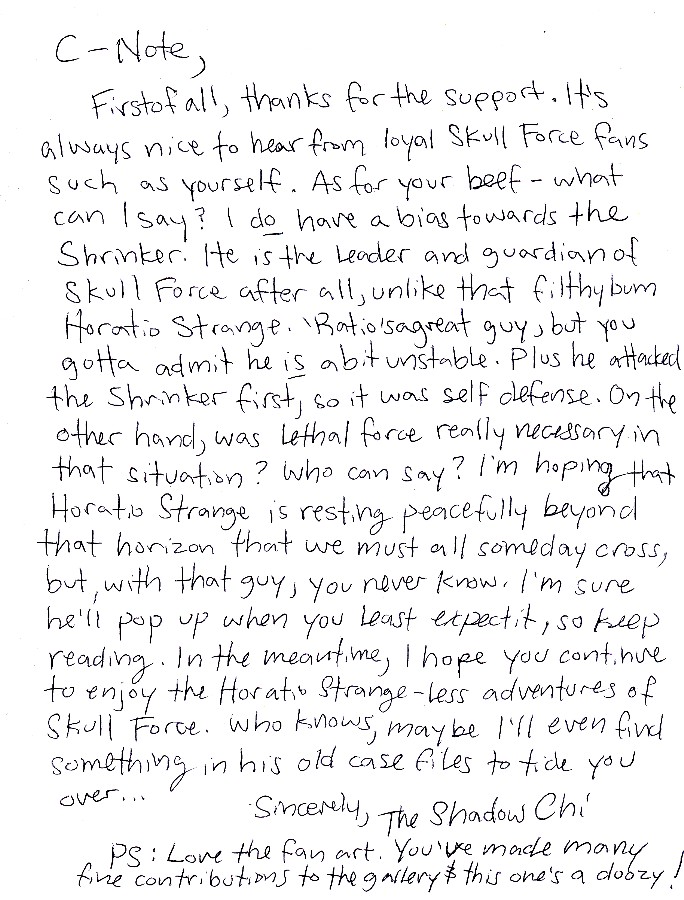 April 24, 2010: More creatures!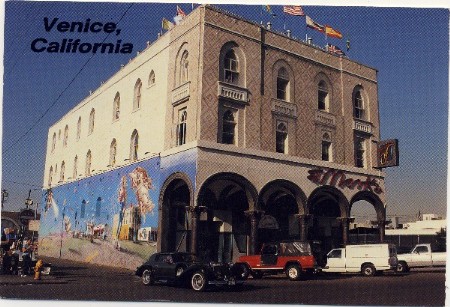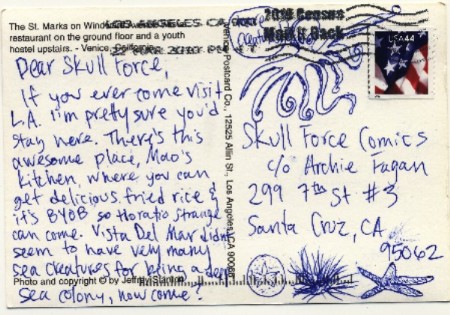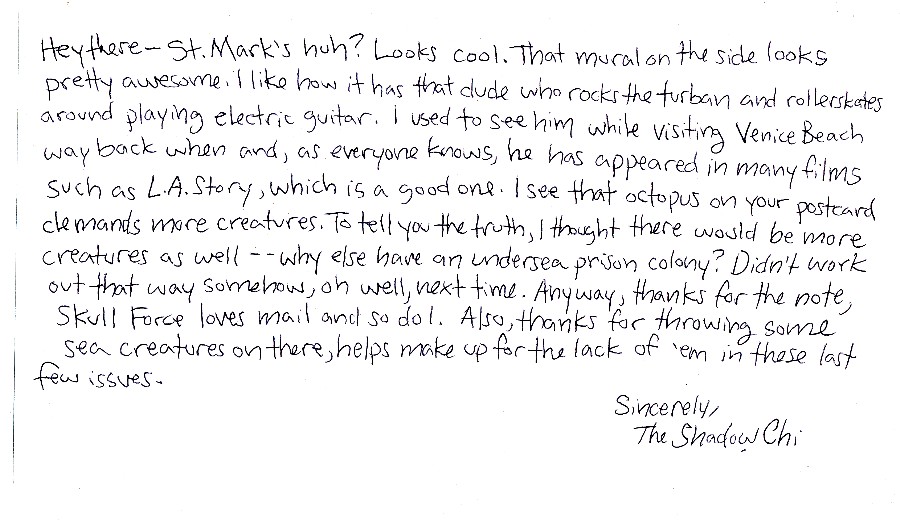 February 26, 2010: Frankmar speaks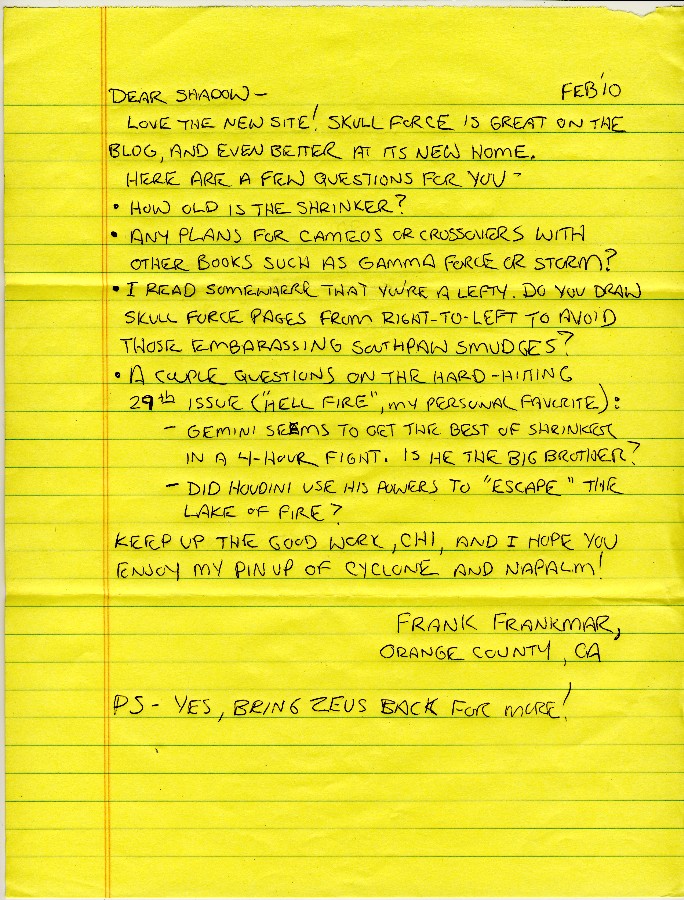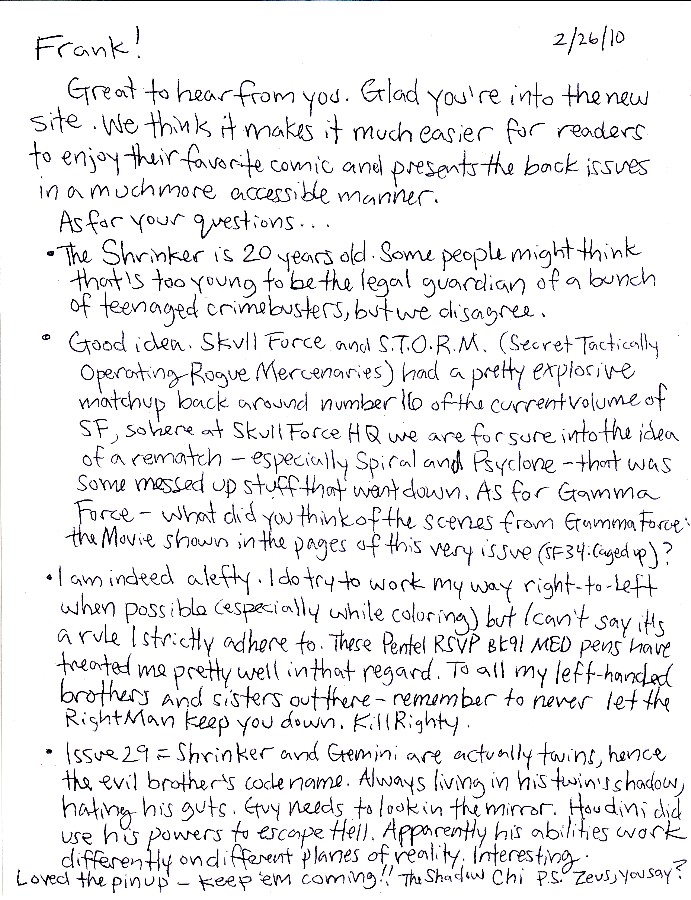 February 26, 2010: Skull Force loves postcards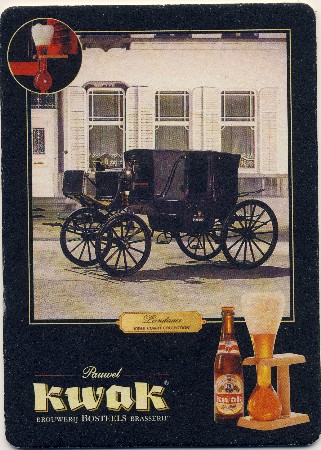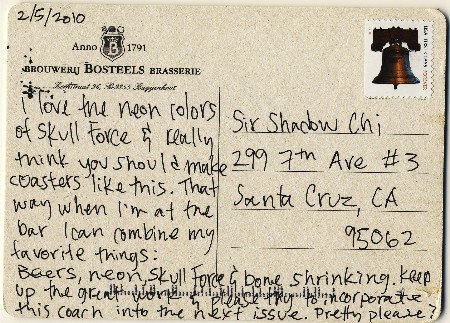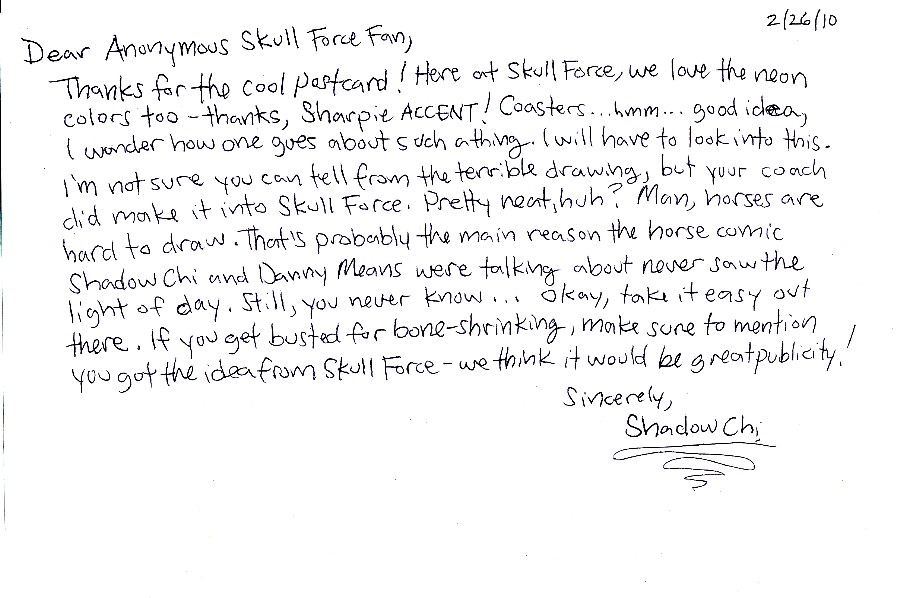 January 30, 2010: Buckshot's the best